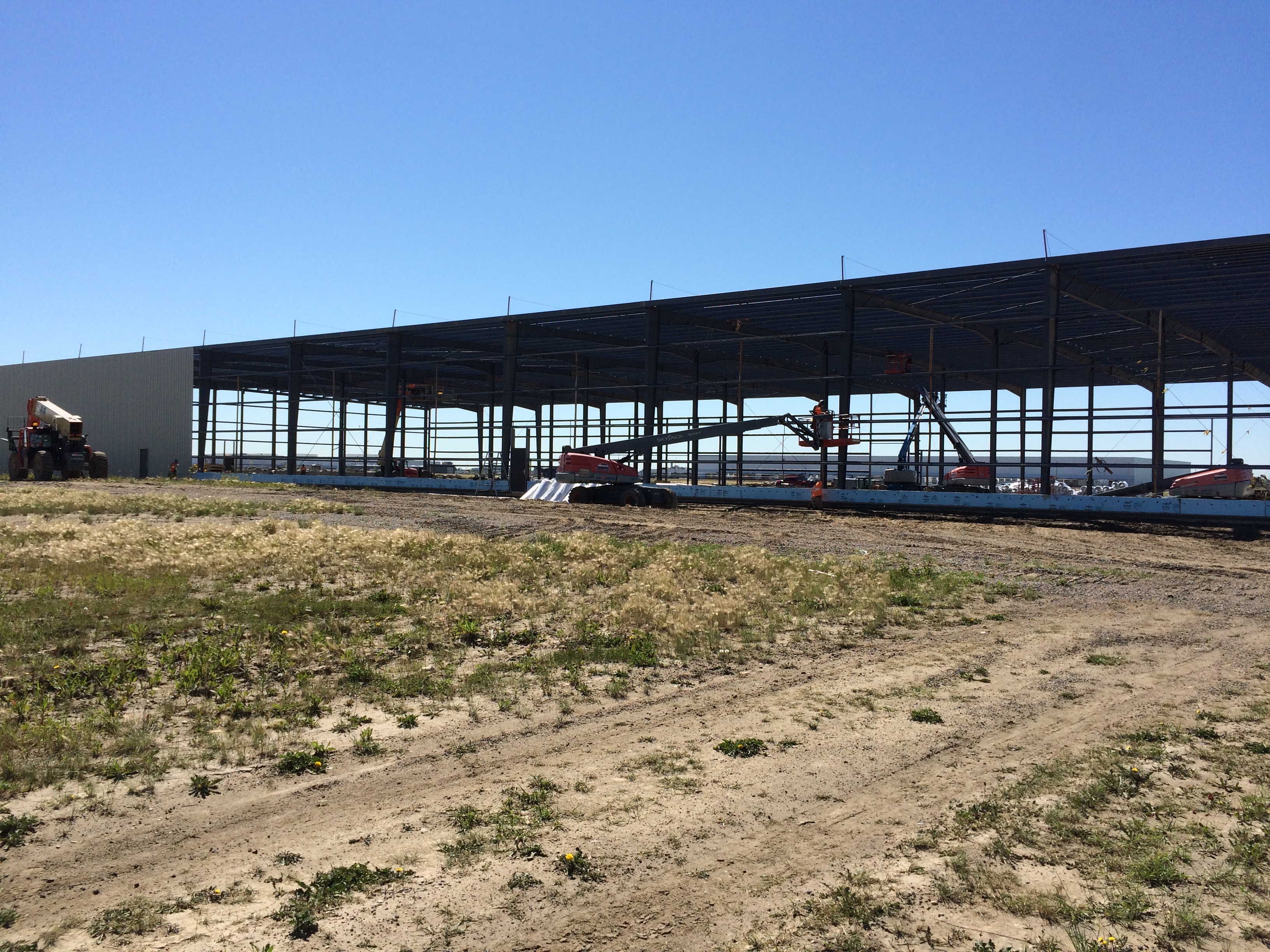 Warehouses come in all shapes and sizes. Some will require office space or computer centers, others will need ample storage and loading docks for shipping and receiving. Each of these types of spaces will need to be as diverse as the companies that utilize them. While all of these will vary in their design, there are five components that need to be considered for each and every warehouse build.
Durability
Warehouses must be able to withstand the elements coming down outside and the processes going on inside. Albertan weather can be extreme. From subzero temperatures and blinding snowstorms to 30℃ heat and powerful tornadoes, warehouses need to be built to handle anything that Mother Nature can throw at it. The inside needs flooring and racking that can properly withstand products, foot traffic, and possible machinery.
Flexibility
A good warehouse designer will design a warehouse that suits your needs now. A great warehouse designer will create a warehouse that can facilitate the growth your company will inevitably experience. Storage space, new technology, and an increase in employees are all factors that need to be considered at the design stage.

Energy Efficiency
Anything that runs at high efficiency means that time and money are being used effectively. For example, all warehouses should possess a light coloured roof to reflect solar radiation. This will reduce HVAC loads and energy consumption. Designers that are familiar with our freezing temperatures will be able to implement other methods to keep costs down
Safety and Security
Safety and security are integral components of any space where employees work. Signage that indicate hazards or precautions should be strategized early in the design process. Designs must also take into account electrical and mechanical safety, fire safety provisions, exits and egress paths, non-slip surfaces, and more. Appropriate security systems should also be incorporated in the early stages.
Health and Comfort
Aspects pertaining to health and comfort could refer to proper ventilation, local exhaust, and natural lighting. Ergonomically designed equipment and furniture will reduce occupational injury.
All of these components are intrinsic to a successful commercial warehouse. They must be considered from concept to design to completion. ProDesign strives to hit and exceed all of these key points in order to design and deliver a space that is unique to each client's needs.