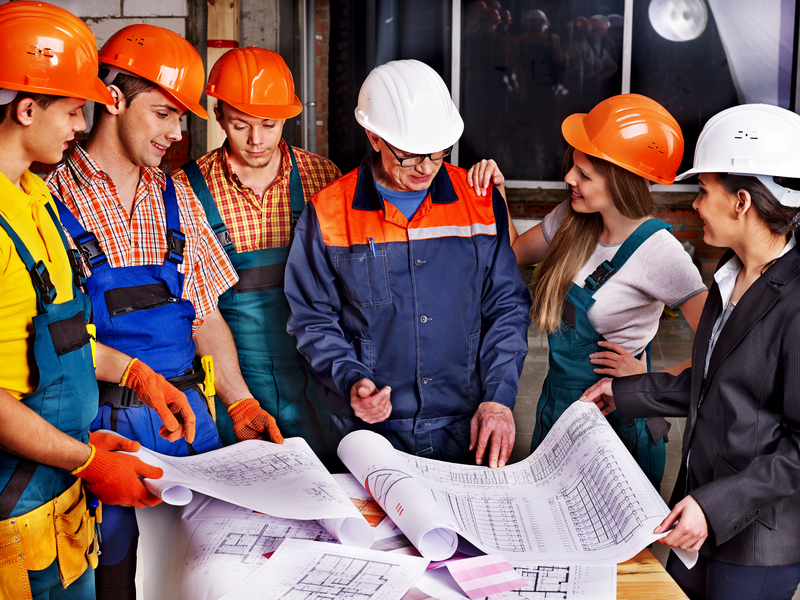 At some point or another, many successful commercial businesses will need to decide whether to lease a property or build one. While the price tag on leasing may sway some business owners, there are several undeniable benefits to building with a design builder. We've compiled the top three reasons why business owners choose design builds over leasing:
No More Landlords
As the boss, you are used to making the calls. With a design build you get to do just that. Landlords can be hard to reach and difficult to spur to action. Nix the landlord and you can set up the space you want, how you want, without asking for permission. In addition, you won't need to wait on someone else if an emergency occurs such as plumbing or electrical. That wait time means serious lag time for your business.
No Need to Retrofit
Pre-existing spaces were not meant for your business. They were either built as a generalized space or specific to a previous occupant. Either way, moving in means that you will need to retrofit the space for your needs. This means adjusting certain factors in order to alter aesthetic and function. A retail space will look and feel different than a medical office. Working with a design builder means that your space will be built to your business, and not the other way around.
Build Valuable Equity
Upgrades, including energy and fuel access and implementing technology, can be incredibly expensive if not downright impossible in older buildings. Building your space sidesteps these issues and allows your structure to start building equity faster. This equity can be used as collateral that can go directly into expanding your business. Used correctly, a design-build can be an incredible financial tool for your organization.
When planning out your structural needs as a business, consider the option that will offer you the most control and functionality: design build. Here at ProDesign, we will work closely with you to help achieve your goals within your budget. Call us today at 403 768 3644 for a complimentary consultation!